Service objectives

The following list represents the Key Service Objectives (KSO) for the Appleton Greene Marketing Transformation service.
Marketing Transformation
Marketing transformation is about making fundamental changes in how business is conducted in order to help cope with a shift in market environment. The need for business transformation may be caused by external changes in the market such as an organization's products or services being out of date, funding or income streams being changed, new regulations coming into force or market competition becoming more intense. Marketing transformation is widely used: to increase revenue or market share; to improve customer satisfaction; to cut costs; to drive high performance marketing in order to deliver. Flexibility – to move marketing resources across products and/or markets. Speed – to move from idea to execution. Capacity – to handle more marketing. Marketing transformation services include: Marketing excellence –optimization of marketing spend (both Opex and Capex) and return on investment; Operating model – a visual representation of how an organization delivers value to its customers or beneficiaries current state and future state; Organizational structure – organizational design to eliminate silos, fragmented processes and reporting structures that have evolved over time and recasts them into a viable model; Marketing technology review and roadmap – a broad view of your operational and customer-facing technologies and develop a vision and implementation plan to align technology and process across the organization; Customer experience review and design – study behaviors and preferences to define an optimal customer experience; Alternative business models – how can we deliver our products and services to meet evolving customer needs.
---
Business Alignment
Alignment between marketing, sales and service is potentially the largest opportunity for improving business performance today. When marketing, sales and service teams unite around a single revenue cycle, they dramatically improve marketing ROI, sales productivity, customer experiences and most importantly, top-line revenue growth. Alignment of marketing, sales and service to drive revenue revolves around leveraging the 11 key factors that result in alignment. By creating shared goals and shared incentives to drive outstanding customer experiences during each phase, attraction, awareness, discovery, cultivation, advocacy and purchase and use of a service, it will result in increased revenue and profits. Specific elements are: Common understanding – design a framework for understanding the end-to-end customer journey; Shared customer profiles – a common view of customer, shifts in the journey and current engagement with the firm; Aligned customer journey steps – develop a customer engagement continuum; Automated prioritization – monitor customer profile and engagement to score and prioritize; Joint communication strategy – develop a strategy to collaborate across customer continuum; Touch point insight – Deliver three types of insight: marketing materials sent with links to creative, sales interactions and service interactions to gain complete picture of customer engagement; Shared goals – align planning cycles and provide visibility through shared calendars; Shared incentives – align incentives across functional areas to reward top line revenue growth; Customer Routing – series of options based on skillets and customer needs; Clearly defined hand-offs – optimize flows with clearly defined roles and responsibilities; Coordinated Customer cycle – defined processes to reduce cycle time, increase conversion, increase satisfaction and increase retention.
---
Customer Experience
Map the interaction between an organization and a customer over the duration of their relationship. These interactions includes: attraction, awareness, discovery, cultivation, advocacy and purchase and use of a service. Improved customer experiences are intended to address macro shifts in both B2b and B2C consumer behavior. The key macro shits shifts are: more choices (suppliers & channels), expectation of a consistent experience across channels, consumers are connected at all times, consumers demand speed and simplicity, consumers willing to trade privacy for convenience, consumers seek out other customers' opinions, consumers want input in future product and company direction, consumers prefer to be kept proactively informed. The approach will strike a balance between outside-in and inside out-perspectives, the step by step process is: Define customer experience; Identify elements that impact customer experience; Develop goals; Timelines; Owners. Take an outside-in and inside out look at policies, procedures and processes: Identify customer personas; Identify critical touch-points; Marketing and non-marketing; Describe emotions at each touch-point; Identify relative importance of every touch-point; Make or break moments; Develop initial Journey map; Refine; Describe the different journeys; By persona; Parallel paths by persona. Describe situations, channels, actors and actions: Where are they in the cycle (attraction, awareness, discovery, cultivation, advocacy and purchase and use of a service)? Where is interaction happening (digital, face-to-face, phone, etc)? Who is involved (customer, sales, marketing, service)? What are customers trying to accomplish? Develop customer experience scorecard.
---
Process Optimization
The purpose of process optimization is to increase pipeline velocity, customer satisfaction, customer retention and revenue. Process Review: Undertaking a detailed analysis of the current marketing, sales and service processes that are currently used. This will be conducted via communications with the appointed head of each department, or an elected key employee. The objective here is to analyse what is working and what is not working, by undertaking a SWOT analysis. Process Development: Re-design the marketing, sales and service processes, taking into consideration the key objectives. The SMART framework will be used: Specific; Measurable; Attainable; Realistic and Timely. Processes are developed using a stakeholder management approach, engaging the stakeholders available within each department in order to ensure ownership and commitment from key employees. Process Implementation: The focus will be on change management and adoption. Regular and consistent workshops need to be undertaken in order to re-vitalize, re-motivate and re-energize the key stakeholders. Process Management: Once the process has been implemented successfully, it needs to be continuously managed. This simply involves the ongoing analysis of what is working and what is not working and ensuring that each stakeholders remains proactive and flexible enough to change and evolve as and when necessary. Process Review: Marketing, sales and service processes will need to be periodically reviewed in order to ensure that they remain proactive and relevant as the business itself grows and evolves. The review process simply provides the company with the tools required in order to optimize the marketing, sales and service processes, by using quick and easy methods to ensure that it remains proactive and to leads to increased revenue performance.
Project Management
Project management is the application of knowledge, skills, tools and techniques to a broad range of activities in order to meet the requirements of a particular project. The process of directing and controlling a project from start to finish may be further divided into 5 basic phases. Project conception and initiation – An idea for a project will be carefully examined to determine whether or not it benefits the organization. During this phase, a decision making team will identify if the project can realistically be completed. Project definition and planning – A project plan, project charter and/or project scope may be put in writing, outlining the work to be performed. During this phase, a team should prioritize the project, calculate a budget and schedule, and determine what resources are needed. Project launch or execution – Resources' tasks are distributed and teams are informed of responsibilities. This is a good time to bring up important project related information. Project performance and control – Project managers will compare project status and progress to the actual plan, as resources perform the scheduled work. During this phase, project managers may need to adjust schedules or do what is necessary to keep the project on track. Project close – After project tasks are completed and the client has approved the outcome, an evaluation is necessary to highlight project success and/or learn from project history. Projects and project management processes vary from industry to industry; however, these are more traditional elements of a project. The overarching goal is typically to offer a product, change a process or to solve a problem in order to benefit the organization. Areas to be considered: Integration; Scope; Time; Cost; Quality; Procurement; Personnel; Communications and Stakeholder management
This service is primarily available to the following industry sectors: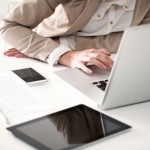 Automotive
The automotive products industry is comprised of companies that produce original equipment (OE) and "aftermarket" products for motor vehicles. ITA and industry associations estimate that origin all equipment products account for 67 to 75 percent of total automotive products production. Original equipment are products that go into the manufacture of a motor vehicle (automobile, light truck, or medium/heavy truck) or are purchased by the assembler for its service network to be used as an aftermarket part. Aftermarket products are broken into two categories: replacement products and accessories. Replacement products are automotive parts built or remanufactured to replace OE products as they become worn or damaged. Accessories are products made for comfort, convenience, safety, performance, or customization, and are designed for add-on after (or sometimes during), the original sale of the motor vehicle. Certain connected vehicle services included are: satellite radio, telematics, wireless and mobility services. The auto manufacturing industry is highly capital and labor intensive. The major costs for producing and selling automobiles include: Labor – While machines and robots are playing a greater role in manufacturing vehicles, there are still substantial labor costs in designing and engineering automobiles; Materials – Everything from steel, aluminium, dashboards, seats, tires, etc. are purchased from suppliers; Advertising – Each year automakers spend billions on print and broadcast advertising; furthermore, they spent large amounts of money on market research to anticipate consumer trends and preferences; In the auto industry, a large proportion of revenue comes from selling automobiles. The parts market, however, is even more lucrative. For example, a new car might cost $18,000 to buy, but if you bought, from the automaker, all the parts needed to construct that car, it would cost 300-400% more.
---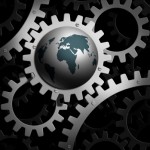 Banking & Financial Services
Financial markets in the United States are the largest and most liquid in the world. In 2014, finance and insurance represented 7.2 percent (or $1.26 trillion) of U.S. gross domestic product. Leadership in this large, high-growth sector translates into substantial economic activity and direct and indirect job creation in the United States. The financial services and insurance sectors employed 5.99 million people in 2014. The securities subsector of the industry shows great potential for employment growth, with a 12 percent increase expected by 2018. According to the U.S. Department of Labor, 888,600 people were employed in the securities and investment sector at the end of 2014. Major sub sectors are as follows. Banking: As of the end of 2012, the U.S. banking system had $14.45 trillion in assets. It supports the world's largest economy with the greatest diversity in banking institutions and concentration of private credit. In the second quarter of 2013, earnings grew by 23 percent to $42.3 billion, marking the 16th consecutive quarter of rising earnings. Asset Management: The U.S. asset management subsector is unrivalled in its depth and diversity. U.S. asset managers are currently meeting the pension management needs of over 55 percent of the global retirement market. Total U.S. pension assets were $18.9 trillion at the end of 2012. Moreover, if insurance assets and mutual funds are included, U.S. asset managers held more than $39.6 trillion of long-term conventional assets under management in 2012, or 45% of the global total for these funds. Conventional funds were equivalent to 298 percent of U.S. GDP. Insurance: In 2012, the insurance industry's net premiums written totalled approximately $1.27 billion. According to the Swiss Reinsurance Company, premiums recorded by life and health insurers accounted for 45 percent, and premiums by property and casualty insurers accounted for 55 percent. Additionally, about one-third of all reinsurance sold worldwide is bought by U.S. firms. Venture Capital: The United States created the venture capital industry and maintains the oldest and most dominant position worldwide. In 2012, venture capital-backed companies employed more than 12 million people and generated nearly $3 trillion in revenue. Respectively, these figures accounted for 11 percent of private sector employment and annually VC-backed companies have generated revenue equal to 21 percent of U.S. GDP.
---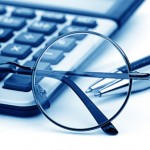 Consumer Goods
The consumer products industry can be divided into four groups: beverages, food, toiletries and cosmetics, and small appliances. Most firms offer products that fit primarily into only one of these groups, although a firm may have a smattering of brands that cross the lines. Virtually all companies are similar in organizational structure, emphasis on brand management, and approach to business. Consumer products are the foundation of the modern, consumer economy. The industry itself not only generates an enormous portion of the gross domestic product, it also pumps huge amounts of money into other industries, notably advertising and retail. Individual consumers make up the majority of this industry's customers; sales are concentrated in the United States, Japan, and Western Europe, though other parts of the world are working hard for the privileges of wearing clothing emblazoned with company logos, eating processed food, and chopping vegetables with an electric motor instead of a traditional utensil. Success in consumer products is all about marketing an individual product, often by promoting a brand name. The competition is ferocious for shelf space, so package design, marketing, and customer satisfaction are key elements. In general, CPGs are things that get used up and have to be replaced frequently, in contrast to items that people usually keep for a long time, such as cars and furniture. Although the CPG industry has been slow to invest in process and new technology, it is increasingly turning to computerized and Web-based applications for customer relationship management (CRM), supply chain management (SCM), enterprise resource planning (ERP), and marketing automation.
---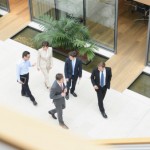 Retail
The retail sector is enormous – within the United States it includes one million stores and accounts for four trillion dollars in revenue in 2013. All businesses that sell goods and services to consumers fall under the umbrella of retailing. However, within retail are numerous categories, covering everything from internet catalogue sales, to auto dealers, to convenience stores, to vending machines, to clothing. Without getting into specific product categories within the retailing industry, the overall segments can be divided into two categories: Hard – These types of goods include appliances, electronics, furniture, sporting goods, etc. Sometimes referred to as hard line retailers; Soft – This category includes clothing, apparel, and other fabrics. Each retailer tries to differentiate itself from the competition, but the strategy that the company uses to sell its products is the most important factor. Here are some different types of retailers: Department Stores – Very large stores offering a huge assortment of goods and services; Discounters – These also tend to offer a wide array of products and services, but they compete mainly on price; Demographic – These are retailers that aim at one particular segment. High-end retailers focusing on wealthy individuals would be a good example. The retail sector is the largest employer in the United States, consisting of over fifteen million jobs. Retail sales tend to be driven by personal income, consumer confidence and interest rates, as retail sales trends tend to resemble that of the economy at large. Large chains and stores have advantages of superior merchandising, marketing, and supply chain management – three things a franchise owner can take advantage of. Margins generally average between 30 and 40 percent, though it depends on the industry – some, like grocery stores, have far lower margins, but rely on volume to make up the difference, while others sell far lower volumes, but rely on higher profit margins.
---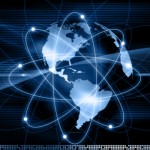 Technology
Information technology (IT) is the application of computers, software and telecommunications equipment to store, retrieve, transmit and manipulate data, often in the context of a business or other enterprise. The business value of information technology lies in the automation of business processes, provision of information for decision making, connecting businesses with their customers, and the provision of productivity tools to increase efficiency. The global IT Services industry holds significant opportunities for industry players due to increasing IT spending in the healthcare, retail, and transportation sectors, among others. The market is forecast to reach an estimated US $1,147 billion with a CAGR of more than 5%. The global IT services industry comprises services related to the application of business and technical expertise to enable organizations to create, manage, optimize, and access information and business processes. The industry's scope includes product support services such as hardware and software maintenance and professional services such as IT consulting, development, and integration services. North America, with 42% of the global market share, dominates the highly fragmented global IT services industry. Outsourcing locations such as India, China, Vietnam, and the Philippines are anticipated to be key drivers because of their low-cost labor and skilled talent pools. The APAC IT services industry is expected to register the highest growth rate among all regions during the forecast period and lead the industry. Government-backed reforms are expected to contribute to significant increases in spending for IT investments. In addition, by generating new opportunities for IT vendors globally, cloud computing is expected to reshape the industry. It is anticipated to offer immense opportunity to penetrate in the small and medium business sector. High volatility in currency exchange rates, a shrinking talent pool, and high labor costs in developed countries are some of the major challenges for the IT services industry. The increasing global demand for systems, software, and services, as well as IT spending by governments, and the banking and financial sectors are likely to boost the IT services market. The industry is highly correlated with economic cycles as IT services are project based and often represent discretionary spending.
Bronze Service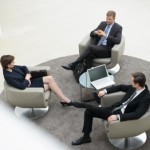 Monthly cost: USD $1,500.00
Time limit: 5 hours per month
Contract period: 12 months
Bronze service includes:
01. Email support
02. Telephone support
03. Questions & answers
04. Professional advice
05. Communication management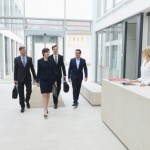 SERVICE DESCRIPTION
The Bronze Client Service (BCS) for Marketing Transformation provides clients with an entry level option and enables client contacts to become personally acquainted with Mr. Siano over a sustainable period of time. We suggest that clients allocate up to a maximum of 5 Key Employees for this service. Your Key Employees can then contact the consultant via email, whenever they feel that they need specific advice or support in relation to the consultant's specialist subject. The consultant will also be proactive about opening and maintaining communications with your Key Employees. Your Key Employees can list and number any questions that they would like to ask and they will then receive specific answers to each and every query that they may have. Your Key Employees can then retain these communications on file for future reference. General support inquiries will usually receive replies within 48 hours, but please allow a period of up to 10 business days during busy periods. The Bronze Client Service (BCS) enables your Key Employees to get to know their designated Appleton Greene consultant and to benefit from the consultant's specialist skills, knowledge and experience.
Silver Service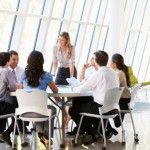 Monthly cost: USD $3,000.00
Time limit: 10 hours per month
Contract period: 12 months
Bronze service plus
01. Research analysis
02. Management analysis
03. Performance analysis
04. Business process analysis
05. Training analysis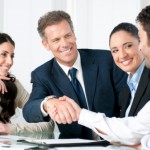 SERVICE DESCRIPTION
The Silver Client Service (SCS) for Marketing Transformation provides more time for research and development. If you require Mr. Siano to undertake research on your behalf, or on behalf of your Key Employees, then this would understandably require more time and the Silver Client Service (SCS) accommodates this. For example, you may want your consultant to undertake some research into your management, performance, business, or training processes, with a view towards providing an independent analysis and recommendations for improvement. If any research and development, or business analysis is required, then the Silver Client Service (SCS) is for you.
Gold Service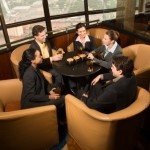 Monthly cost: USD $4,500.00
Time limit: 15 hours per month
Contract period: 12 months
Bronze/Silver service plus
01. Management interviews
02. Evaluation and assessment
03. Performance improvement
04. Business process improvement
05. Management training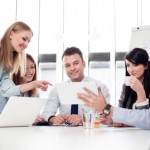 SERVICE DESCRIPTION
The Gold Client Service (GCS) for Marketing Transformation is intended for more detailed evaluation and assessment, that may require your Key Employees to have monthly meetings or interviews with Mr. Siano. These meetings and interviews can be conducted over the telephone, Skype, or by video conference if required. The consultant can also attend your business premises, an Appleton Greene office, or another mutually beneficial location, but please note that clients are responsible for the costs of any disbursements separately, including travel and accommodation. This service enables you to integrate the specific skills, knowledge and experience of your designated consultant into your Key Employee management team. The Gold Client Service (GCS) can also incorporate training workshops, business presentations and external meetings with customers, suppliers, associations, or any other business-related stakeholders.
Platinum Service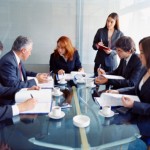 Monthly cost: USD $6,000.00
Time limit: 20 hours per month
Contract period: 12 months
Bronze/Silver/Gold service plus
01. Project planning
02. Project development
03. Project implementation
04. Project management
05. Project review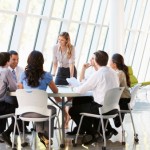 SERVICE DESCRIPTION
The Platinum Client Service (PCS) for Marketing Transformation is our flagship service and will be required if you need Mr. Siano to facilitate the planning, development, implementation, management, or review of a particular project relating to his specialist subject, which would obviously require more time and dedication. This service enables you to reserve up to 12.5% of the consultant's working month and provides a more hands-on service as and when required. If you need more time than this, then this can always be arranged, subject of course to the consultant's ongoing availability. The benefit of having an external consultant involved in projects is they provide an independent perspective and are not influenced by internal politics, day-to-day responsibilities, or personal career interest. They provide objectivity, specific knowledge, skills and experience and will be entirely focused upon the tasks at hand. The Platinum Client Service (PCS) will provide your organization with a valuable resource as and when you need it.
---
---
Benefits
Marketing
Marketing effectiveness
Marketing efficiency
Cost reduction
Improved ROI
Optimized organization
Flexibility
Speed
Capacity
Visibility
Operating model
Management
Increased revenue
Increased profits
Increased cooperation
Customer experience
Enhanced retention
Enhanced cross-sell
Enhanced up-sell
Better service
Shared goals
Shared incentives
Operations
Reduced work
Increased compliance
Speed-to-market
Visibility
Repeatability
Higher revenue
Lower costs
Business agility
Customer satisfaction
Employee satisfaction
Clients
This service's current clients or employers include: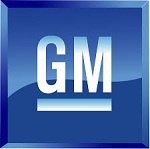 General Motors
At General Motors, we are passionate about earning customers for life. This vision unites us as a team each and every day and is the hallmark of our customer-driven culture. In fact, there are a lot of exciting things to share about our company. Our story starts on November 18, 2010, when we completed the world's largest initial public offering, emerging with a solid financial foundation that enables us to produce great vehicles for our customers and build a bright future for employees, partners and shareholders. Leading the way is our seasoned leadership team who set high standards for our company so that we can give you the best cars and trucks. This means that we are committed to delivering vehicles with compelling designs, flawless quality and reliability, and leading safety, fuel economy and infotainment features.
---

Accenture Digital
Accenture is a leading global professional services company, providing a broad range of services and solutions in strategy, consulting, digital, technology and operations. It's incorporated headquarters have been in Dublin, Ireland since 1 September 2009. It is the world's largest consulting firm as measured by revenues and is a Fortune Global 500 company. As of 2015, the company reported net revenues of $31.0 billion, with more than 368,000 employees serving clients in more than 200 cities in 120 countries. In 2012 Accenture had about 80,000 employees in India, more than in any other country, about 40,000 in the US, and about 35,000 in the Philippines, Accenture's current clients include 94 of the Fortune Global 100 and more than 80 percent of the Fortune Global 500.
Accenture Digital – Click Here
---

Microsoft
Microsoft Corporation is an American multinational technology company headquartered in Redmond, Washington, that develops, manufactures, licenses, supports and sells computer software, consumer electronics and personal computers and services. Its best known software products are the Microsoft Windows line of operating systems, Microsoft Office suite, and Internet Explorer and Edge web browsers. Its flagship hardware products are the Xbox game consoles and the Microsoft Surface tablet line up. It is the world's largest software maker by revenue and one of the world's most valuable companies.
---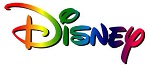 Disney
The Walt Disney Company, commonly known as Disney, is an American diversified multinational mass media and entertainment conglomerate headquartered at the Walt Disney Studios in Burbank, California. It is the world's second largest media conglomerate in terms of revenue, after Comcast. Disney was founded on October 16, 1923, by Walt Disney and Roy O. Disney as the Disney Brothers Cartoon Studio, and established itself as a leader in the American animation industry before diversifying into live-action film production, television, and theme parks. The company also operated under the names The Walt Disney Studio, then Walt Disney Productions. Taking on its current name in 1986, it expanded its existing operations and also started divisions focused upon theater, radio, music, publishing, and online media. In addition, Disney has since created corporate divisions in order to market more mature content than is typically associated with its flagship family-oriented brands. The company is best known for the products of its film studio, The Walt Disney Studios, which is today one of the largest and best-known studios in American cinema. Disney also owns and operates the ABC broadcast television network; cable television networks such as Disney Channel, ESPN, A+E Networks, and ABC Family; publishing, merchandising, music, and theatre divisions; and owns and licenses 14 theme parks around the world. The company has been a component of the Dow Jones Industrial Average since May 6, 1991. An early and well-known cartoon creation of the company, Mickey Mouse, is a primary symbol of The Walt Disney Company.
---

Sears
Sears Holdings Corporation, incorporated on November 23, 2004, is an integrated retailer and a holding company of Kmart Holding Corporation (Kmart) and Sears, Roebuck and Co. (Sears). The Company operates through two business segments: Kmart and Sears Domestic. The Company operates a network of stores with approximately 1,725 full-line and specialty retail stores in the United States, operating through Kmart and Sears. It operates a number of websites under the sears.com and kmart.com banners. It is also the home of Shop Your Way, a free member-based social shopping platform that offers rewards, personalized services. Shop Your Way connects all of the ways members shop in store, at home, online and by phone.
Locations
This service is primarily available within the following locations: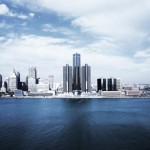 Detroit MI
Detroit, the largest city in Michigan, is situated in the southeast part of the state on the Detroit River. The seat of Wayne County, Detroit was incorporated as a city in 1815 and reincorporated in 1824. Detroit is the oldest city of any size west of the seaboard colonies, having been founded by Antoine de la Mothe Cadillac on July 24, 1701, more than a century before Chicago was founded. The French were the first settlers, and they gave the city its name from their word meaning "strait," referring to the 27-mile-long Detroit River, which connects Lake Erie and Lake St. Clair. The river forms part of the international boundary, and marks the only point where Canada lies directly south of U.S. territory. Detroit is defined by its people. A culturally diverse population, the city's character has been defined and redefined by wave after wave of immigrants from all over the world, many of whom arrived with hope for a new and better life. Economically, Detroit has come a long way from the fur trapping days of French soldiers, traders, and missionaries. The vision of its founder, Antoine de la Mothe Cadillac, was for this fort on the strait to grow into a thriving trade center. What he could not have known is that not only would the trading post succeed, but the settlement would eventually become the anchor of a tri-county area with more than four million culturally diverse people. While known for the auto industry, the area is seeing and economic revival fuelled by emerging technology fields such as life sciences, information technology, and advanced manufacturing.
---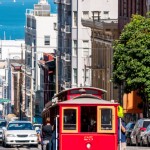 San Francisco CA
Perched atop hills and filled-in marshland at the entrance to one of the Pacific's largest natural harbors, San Francisco has had an outsized influence on the history of California and the United States. Originally a Spanish (later Mexican) mission and pueblo, it was conquered by the United States in 1846 and by an invading army of prospectors following the 1848 discovery of gold in its hinterland. The Gold Rush made San Francisco a cosmopolitan metropolis with a frontier edge. San Francisco barrelled through the 20th century as a center of wealth, military power, progressive culture and high technology. San Francisco has a diversified service economy, with employment spread across a wide range of professional services, including financial services, tourism, and (increasingly) high technology. In 2012, approximately 25% of workers were employed in professional business services; 16% in government services; 15% in leisure and hospitality; 11% in education and health care; and 9% in financial activities. In 2013, GDP in the five-county San Francisco metropolitan area was US$388.3 billion. The unemployment rate in San Francisco, California, is 4.40%, with job growth of 1.66%. Future job growth over the next ten years is predicted to be 38.90%. Dynamic area is a principal banking and finance center, and the home to more than 30 international financial institutions, helping to make San Francisco rank eighteenth in the world's top producing cities and fifteenth place in the top twenty global financial centers. Additionally it has many notable firms such as Levi Strauss & Co., Gap Inc., Salesforce.com, Dropbox, Reddit, Square, Inc., Dolby, Airbnb, Weebly, Pacific Gas and Electric Company, Yelp, Pinterest, Twitter, Uber, Mozilla, Wikimedia Foundation, and Craigslist.
---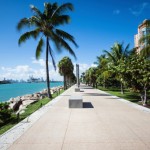 Miami FL
Miami, the second-largest city in Florida and seat of Miami-Dade County, is located in the southeast part of the state, on Biscayne Bay. The area was once the home of the Tequesta Indians until they were nearly wiped out by European diseases and warfare brought on by two centuries of Spanish control of Florida. Miami was founded in 1870 near the site of Ft. Dallas, built in 1835 during the Seminole Indian wars. Miami is a major center and a leader in finance, commerce, culture, media, entertainment, the arts, and international trade. In 2012, Miami was classified as an Alpha− World City in the World Cities Study Group's inventory. In 2010, Miami ranked seventh in the United States in terms of finance, commerce, culture, entertainment, fashion, education, and other sectors. It ranked thirty-third among global cities. In 2008, Forbes magazine ranked Miami "America's Cleanest City", for its year-round good air quality, vast green spaces, clean drinking water, clean streets and city-wide recycling programs. According to a 2009 UBS study of 73 world cities, Miami was ranked as the richest city in the United States, and the world's fifth-richest city in terms of purchasing power. Miami is nicknamed the "Capital of Latin America", is the second largest U.S. city with a Spanish-speaking majority. Downtown Miami is home to the largest concentration of international banks in the United States, and many large national and international companies. The Civic Center is a major center for hospitals, research institutes, medical centers, and biotechnology industries. For more than two decades, the Port of Miami, known as the "Cruise Capital of the World", has been the number one cruise passenger port in the world. It accommodates some of the world's largest cruise ships and operations, and is the busiest port in both passenger traffic and cruise lines.
---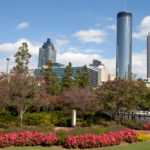 Atlanta GA
Atlanta, the largest city and capital of Georgia, is the seat of Fulton County. It is situated in the northwest part of the state at the base of the Blue Ridge Mountains near the Chattahoochee River. The first European settler was Hardy Ivy, who built a cabin there in 1833. Founded as Terminus in 1837, the town served as the end of the Georgia railroad line (Western and Atlantic Railroad) and later became incorporated as Marthasville in 1843 in honor of ex-governor Lumpkin's daughter Martha. It was renamed Atlanta in 1845 and incorporated as a city in 1847. The name was suggested by the railroad's chief engineer, J. Edgar Thomson, and was derived from its location at the end of the Georgia and Atlantic railroad line. The city became the capital of Georgia in 1868. Atlanta is considered an "alpha-" or "world city", ranking 36th among world cities and 8th in the nation with a gross domestic product of $270 billion. Atlanta's economy is considered diverse, with dominant sectors including logistics, professional and business services, media operations, and information technology. Encompassing $304 billion, the Atlanta metropolitan area is the eighth-largest economy in the country and 17th-largest in the world. Corporate operations comprise a large portion of the Atlanta's economy, with the city serving as the regional, national, or global headquarters for many corporations. Atlanta contains the country's third largest concentration of Fortune 500 companies, and the city is the global headquarters of corporations such as The Coca-Cola Company, The Home Depot, Delta Air Lines, AT&T Mobility, Chick-fil-A, UPS, and Newell-Rubbermaid. Over 75 percent of Fortune 1000 companies conduct business operations in the Atlanta metropolitan area, and the region hosts offices of about 1,250 multinational corporations. Many corporations are drawn to Atlanta on account of the city's educated workforce; as of 2010, nearly 43% of adults in the city of Atlanta have college degrees, compared to 27% in the nation as a whole.
---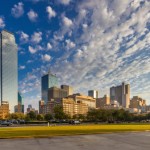 Dallas TX
The Dallas-Fort Worth MSA with a highly diversified economy, has one of the largest concentrations of corporate headquarters for publicly traded companies in the United States. Fortune Magazine's 2015 annual list of the Fortune 500 in America indicates the city of Dallas has 9 Fortune 500 companies, and the DFW region as a whole has 21, reflecting the strong growth in the metro economy and up from 18 the year before. In 2007–08, Comerica Bank and AT&T located their headquarters in Dallas. Additional Fortune 500 companies headquartered in Dallas include Energy Transfer Equity, HollyFrontier, Southwest Airlines, Tenet Healthcare, Texas Instruments, Dean Foods, Trinity Industries, and Energy Future Holdings. Irving is home to 6 Fortune 500 companies of its own, including ExxonMobil, the most profitable company in the world and the second largest by revenue for 2015, Kimberly-Clark, Fluor (engineering), Commercial Metals, Celanese, and Pioneer Natural Resources.[86] Additional companies headquartered in the Metroplex include American Airlines, Regency Energy Partners, Atmos Energy, Neiman Marcus, 7-Eleven, Brinker International, Primoris Services, Radio Shack, D.R. Horton, AMS Pictures, id Software, ENSCO Offshore Drilling, Mary Kay Cosmetics, Chuck E. Cheese's, Zales and Fossil. Corporate headquarters in the northern suburb of Plano include HP Enterprise Services, Frito Lay, Dr Pepper Snapple Group, and JCPenney.
Testimonials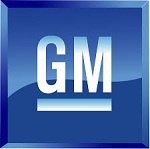 General Motors
"Mr. Siano made many contributions over an extended period of time and brought a collaborative spirit to the work he did. He brought vision to a disciplined mind set and is a strong delivery tactician. One example of the many key accomplishments was the revitalization of a brand and supporting marketing programs that posted a 42% year-to-year sales increase while reducing the cost per sale by 38% in the first year and a 19% year-to-year sales increase while reducing the cost per sale by 26% in the second year. By challenging the status quo, his practical approach is cost-effective, time-effective and process-effective."
---

Accenture Digital
"Mr. Siano excels at evaluating a situation and determining what needs to be done to drive improvement. He led multiple business transformation efforts. While the circumstances varied he was able to apply disciplined templates, processes and frameworks to solve complex issues and enable clients. He has demonstrated the ability to establish collaborative multiple discipline teams that have exceed targets. Mr. Siano excels at evaluating a situation and determining what needs to be done to drive improvement. He led multiple business transformation efforts. While the circumstances varied he was able to apply disciplined templates, processes and frameworks to solve complex issues and enable clients. He has demonstrated the ability to establish collaborative multiple discipline teams that have exceed targets."
---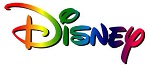 Disney
"As the lead strategist and consultant on a major marketing, sales, and service alignment initiative, Mr. Siano led the alignment of sales and marketing processes to shorten sales cycle, create shared revenue generation goals, and ensure that customer experience is consistent with brand across all media channels. The initiative required the mapping buyer journeys for all customer profiles around SalesForce.com deployment and reviewing and fine tuning processes for customer handling. He enabled the division to be able to refine our processes, handle the project management duties and lead our own change management. The results speak for themselves. Pipeline velocity increased by 5% and lead close rate by 4%."
---

Microsoft
"Business transformations are difficult, especially when policies, procedures, processes and culture are well entrenched. Mr. Siano worked with the senior team to develop marketing operations processes, data processes, technology strategy and tactics to transition from product centric to customer centric organization. Additionally he helped us quantify opportunities and put in place procedures for us to continue the work on our own. He provided exceptional leadership, direction and support to the extended teams encouraging collaboration. Mr. Siano excels at helping firms develop the big picture, synthesize it down into a business case and then providing executive leadership to the team to execute the vision."
---

Sears
"Mr. Siano led multiple business transformation projects and advised the CMO, Senior VP of CRM and their staffs on digital marketing, CRM, customer experience, customer contact strategy, loyalty, Next Best Action, and marketing operating model. Additionally, he led teams that were enhancing marketing technologies, including data, successful integration and deployment of Campaign Management, DAM, MRM and retention/loyalty solutions. He was able to correct initiatives that were severely behind schedule and over budget. The disciplined approach to technology and process improvement led to a reduction of marketing and sales costs of 10% while simultaneously increasing rate of return on marketing expenditures by 3%."
Personal Profile
Mr Chicles is an approved Certified Learning Provider (CLP) at Appleton Greene who is a business leader and strategist with broad experience in the global multi-industrial, aerospace and defense sectors. He is a seasoned operational leader of global industrial businesses, leading transformational strategies in highly competitive markets.
As a senior, C-suite strategist for multiple major industrial corporations he has led multiple mergers, acquisitions, divestitures and restructurings, as well as corporate break-ups and spin-offs. He has a distinguished track record of successful transformations of complex organizations in dynamic and uncertain market conditions while engendering the trust and buy-in of employees, customers, vendors, owners, corporate leadership and boards of directors.
A highly engaged leader at the personal and team level he has demonstrated the ability to engender effective senior teams and boards. He's also an active mentor, teacher and community leader.
Mr Chicles is an active board member with AES Seals, global leader in sustainable reliability engineering, and Micro Technologies Inc, an electronics and advanced manufacturing company. He is a principal partner with ProOrbis Enterprises®, a management science consultancy with premier clients such as the US Navy and PwC, as well as the principal of Xiphos Associates™, a management and M&A advisory. Recently, he served as Board Director and Chairman of Global Business Development with Hydro Inc. the largest independent pump and flow systems engineering services provider in the world.
He was President of ITT's Industrial Process / Goulds Pumps business segment a global manufacturer of industrial pumps, valves, monitoring and control systems, and aftermarket services for numerous industries with $1.2 billion in revenue, 3,500 employees and 34 facilities in 17 countries. Preceding this role he served as Executive Vice President of ITT Corporation overseeing the creation of a newly conceived ITT Inc. following the break-up of the former ITT Corporation to establish its strategy and corporate functions such as HR, communications, IT and M&A, building the capabilities, policies and organizations for each.
He joined ITT Corporation's executive committee as its strategy chief in 2006 and instituted disciplined strategic planning processes and developed robust acquisition pipelines to respond to rapidly changing markets. Created successful spin-offs of 2 new public corporations Exelis Inc. and Xylem Inc. ITT Corporation was named one of "America's Most Respected Corporations" by Forbes for exemplary management and performance during his tenure there.
Before joining ITT, Mr Chicles served as Vice President of Corporate Business Development and head of mergers and acquisitions for American Standard / Trane Companies, where he initiated and closed numerous transactions and equity restructurings globally.
Additionally, he created and led the corporate real estate function which entailed more than 275 real estate transactions around the world.
He began his career at Owens Corning rising through the ranks in various operational roles to Vice President of Corporate Development.
Recently, he taught advanced enterprise strategy at Stevens Institute of Technology as an adjunct professor and still supports start-ups through the Stevens Venture Center. He continues to be active as the Founding Board Member with several successful start-up technology businesses and non-profit organizations. A community leader, Mr Chicles has held the role of President of the Greek Orthodox Cathedral in Tenafly, N.J., He also led trips abroad to Cambodia and Costa Rica to build sustainable clean-water solutions and affordable housing.
His formal education includes earning a Masters of Business Administration from The Wharton School at the University of Pennsylvania, and a Bachelors in Finance from Miami University.
(CLP) Programs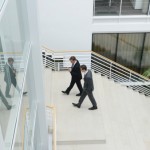 Appleton Greene corporate training programs are all process-driven. They are used as vehicles to implement tangible business processes within clients' organizations, together with training, support and facilitation during the use of these processes. Corporate training programs are therefore implemented over a sustainable period of time, that is to say, between 1 year (incorporating 12 monthly workshops), and 4 years (incorporating 48 monthly workshops). Your program information guide will specify how long each program takes to complete. Each monthly workshop takes 6 hours to implement and can be undertaken either on the client's premises, an Appleton Greene serviced office, or online via the internet. This enables clients to implement each part of their business process, before moving onto the next stage of the program and enables employees to plan their study time around their current work commitments. The result is far greater program benefit, over a more sustainable period of time and a significantly improved return on investment.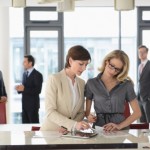 Appleton Greene uses standard and bespoke corporate training programs as vessels to transfer business process improvement knowledge into the heart of our clients' organizations. Each individual program focuses upon the implementation of a specific business process, which enables clients to easily quantify their return on investment. There are hundreds of established Appleton Greene corporate training products now available to clients within customer services, e-business, finance, globalization, human resources, information technology, legal, management, marketing and production. It does not matter whether a client's employees are located within one office, or an unlimited number of international offices, we can still bring them together to learn and implement specific business processes collectively. Our approach to global localization enables us to provide clients with a truly international service with that all important personal touch. Appleton Greene corporate training programs can be provided virtually or locally and they are all unique in that they individually focus upon a specific business function. All (CLP) programs are implemented over a sustainable period of time, usually between 1-4 years, incorporating 12-48 monthly workshops and professional support is consistently provided during this time by qualified learning providers and where appropriate, by Accredited Consultants.
Executive summary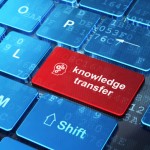 Acquisitive Growth
In today's context of changing markets, technologies and business models, and in conjunction with historic levels of available capital, acquisitive growth has emerged as an increasingly compelling approach to transformational growth. However, as has been empirically proven growth through acquisitions is fraught with pitfalls and inherently risky. Successfully acquisitive growth requires the confluence of many factors that go beyond the traditional phased steps of a typical process. In my experience success is a function of bringing together the elements of people, processes, and technologies into a set of capabilities that are custom-made for an organization's particular strengths, circumstances and aspirations. Winning in today's dynamic markets demands bold, unique and sustainable strategies. The following are the stages of such an approach that I have found to create high probability, profitable growth that stands the test of time.
Additionally, while the M&A industry has many advisors available, they tend not to be operating executives who have lived through all the elements I will lay out below. Many simplistic guidelines exist, however what its clear is that the difference between success and failure with acquisitive growth is not in rote adherence to some set of processes, rather it is found in the combination of process discipline and strong application of experiential, practical knowhow. The nature of this knowhow is to apply and allocate the elements below in a smart, efficient manner to achieve exemplary outcomes for the specific client's unique situation and circumstances.
---
Strategy Development: Whether at the corporate level or in a specific business unit, clients would be taken through steps to clarify the markets and segments where they currently compete and where they want to go in the future, what differentiates them from competition, where capabilities need to be refined or built, and the various functional elements (e.g. systems, processes, structures, etc.) critical to sustain profitable growth. Approach would be a combination of review of current strategies/capabilities, interviews and facilitated discussions and structured workshops. Outcomes might be a strategy to bring a particular business into a new growth phase or to meet changing competitive environments, or at the enterprise level might entail "platform building" whereby new businesses, sectors or legs are build from the ground up through foundational initial acquisitions and subsequent organic and inorganic initiatives.
Market Focus: Where will we hunt for acquisition targets? If a company allows too-wide of a scope will find themselves suffering from expensive resource drains/distractions and/or dilute efforts. Therefore, following the alignment of enterprise/business strategies the process will seek to focus the market segments and the business criteria to qualify a company to be elevated to possible target.
Research Possible Targets: Simply put, take the descriptions and criteria from above and create lists of potential targets that might fit. Each such company is researched for available information, any currently available knowledge the client might have, etc. Output is a gross list of possible targets.
Target Approach: Utilizing a number of possible approaches, one that is appropriate for the client is determined. For example, some companies may have business development or sales teams who could participate in this stage, or on the other hand for reasons such as confidentiality, resource scarcity, etc this might need to be put into the hands of specific individuals (senior executives, dedicated M&A executives, 3rd party services, etc.). Each company is different, so this is an exercise of matching needs with capabilities. The objective is to screen the gross target list to elminate those who have "killer facts" such as big contingent liabilities, prohibitive complexity such as a company with a complex ownership structure, our any other aspects that renders a target not acceptable for the next step.
Cultivation: This is a very critical part of the overall process. The essence of this authentic, genuine and meaningful relationship-buidling which requires a combination of individuals with certain skill-sets to 'sell' the prospects on being acquired, patience and persistence. I have many approaches, processes and techniques that I have and continue to use to great effect in this regard. Output is a short list of interested targets who have moved to active discussions and in-person meetings.
Target Assessment: During the cultivation phase as it gets more advanced, a critical success factor for effective acquisitive growth is the ability to narrow the list with limited amounts of information. This is important because the next phase is quite intensive so any company can not practically thoroughly assess all such targets. In other words, how does a client gain the insights needed to do this? Some might consider this the 'phase I due diligence' whereby, prior to the engagement of expensive resources such as lawyers, accountants, etc., an overview of a target's current status is determined. Through structured and open discussions, the client engages in discussions with the targets to learn as much as possible..
Preliminary Offer: Structuring of a term sheet or letter of intent based on finding to date. Depending on these findings, certain terms may be included to lay out a) value expectations; b) focus for due diligences and commitment to support it; and c) various legal terms typical for these agreements. This tend to be non-binding agreements meant to establish exclusivity of dealings for a period of time, high level terms that both parties agree to, and confidentiality. Given my background, I have the abilility to craft these documents with minimal legal cost.
Due Diligence: This is yet another element of acquisitions that can take several different forms. Depending on the situation and capabilities of both clients and targets, due diligence activites tend to have different scopes and approaches that match each particular circumstance. A simple example would be a private company target versus a public company. With the latter, sellers often limit potential acquirers to only publicly available information whereas private companies may have limited information at their disposal. Therefore, each approach must be designed for purpose, with the output being a customized plan for a particular target. This leads to both more efficient and cost effective processes as well as deeper insights to help with final decisions.
Deal Making: After the due diligence phase, and with a set of terms already agreed, the negotiations begin to finalized the terms of value, liabilities and the myriad legal and busses considerations that must be addressed and finalized. Whether as chief negotiator or as a trusted advisor to the same, I would bring my experience and talent to bear on this phase as well as some structured approaches/guidelines.
Integration Planning: Concurrent with the commencement of due diligence, full attention is required to determine the structure, resources, plans and teams for post-closing integration. Specific approaches and processes would be employed here to ensure that a proper integration leader is named (critical), robust but prioritized integration plans (e.g. IT and Finance integration might be a first priority for some companies), organizational and assimilation plans, and specific actions in several other area. Among the more difficult and critical elements of integration is culture. While culture is a key consideration in the pre-offer phases, it tends to be among the more challenging aspects to successful acquisitions and an area where experience from a career of hands-on accountability of acquisitions brings valuable insights. Several pro-active approaches can be introduced to the clients to determine which is best to employ with any particular integration.
Execution: From plans to execution requires much more than a roadmap. While such roadmaps are critical, it is the confluence of leadership and human capital, prioritized focused actions to achieve specific results, and finally sustainable integration to bring into the client's company the full potential of the value creation possible. Tools exist and can be created to provide structure and management support to achieve this consistently.
---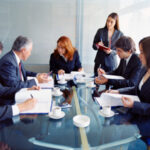 Important And Strategic Elements Of A Growth By Acquisition Approach
This program has thus far concentrated on the role that acquisition strategies play in driving growth.
However, this assumes that the acquisitions are carried out properly on its own. Experience has shown that acquisitions may both produce and destroy value, with the execution of the transaction typically making the difference.
The following are crucial and strategic elements that support successful acquisitions:
• Considering strategic fit: Purchasing merely for the sake of purchasing is little more than management hubris. The target businesses should in some manner meet the needs of the buyer's company strategy (i.e. product or service line, geographic reach, etc.).
• Addressing culture fit: Due to cultural mismatches between the two merging organizations, some of the largest mergers in history have failed. It is important to take into account a company's culture because it directly affects how it creates value.
• Doing thorough due diligence: This guarantees that the buyer "looks beneath the hood" of the company they are buying and that the price they are looking to pay for the company reflects its intrinsic value.
• Integration: Even when the share purchase agreement's ink dries, the deal is not finalized. The two businesses must now start an integration process to ensure that they grow into something greater than the sum of their individual parts.
---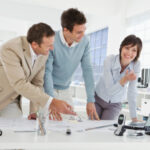 Advantages Of Growth Acquisition
10 advantages of expanding your company through acquisition
If you're deciding whether to enter into an acquisition contract, you might wish to take into account the following list of acquisition benefits:
1. Strengthens a failing business
The company you work for might be going through a period of underperformance, and an acquisition might be the answer. The ability to work together as a team rather than alone may be a key factor in the business' success. As you get to share resources with the company you're merging with, this can assist keep the business from failing.
2. Secure financing for growth
By making an acquisition, a company might gain access to money or other important assets that it might not otherwise have at its disposal. You can easily acquire these assets with the aid of an acquisition. The firm and its employees may benefit from collaborating with a company that has sufficient resources because the development of the enterprise is the ultimate objective.
3. Have access to skilled personnel of high caliber
An acquisition can aid in boosting both the amount and quality of employees who are knowledgeable about the demands of the company. The experienced staff often stays on the firm payroll after an acquisition is completed so they can integrate. Their business acumen contributes to the companies' success after the merger.
---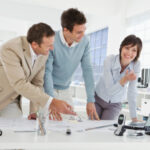 Advantages Of Growth Acquisition
10 advantages of expanding your company through acquisition
If you're deciding whether to enter into an acquisition contract, you might wish to take into account the following list of acquisition benefits:
1. Strengthens a failing business
The company you work for might be going through a period of underperformance, and an acquisition might be the answer. The ability to work together as a team rather than alone may be a key factor in the business' success. As you get to share resources with the company you're merging with, this can assist keep the business from failing.
2. Secure financing for growth
By making an acquisition, a company might gain access to money or other important assets that it might not otherwise have at its disposal. You can easily acquire these assets with the aid of an acquisition. The firm and its employees may benefit from collaborating with a company that has sufficient resources because the development of the enterprise is the ultimate objective.
3. Have access to skilled personnel of high caliber
An acquisition can aid in boosting both the amount and quality of employees who are knowledgeable about the demands of the company. The experienced staff often stays on the firm payroll after an acquisition is completed so they can integrate. Their business acumen contributes to the companies' success after the merger.